AuRadio
Adventures Underground currently records six podcasts under our growing Au Radio network.
---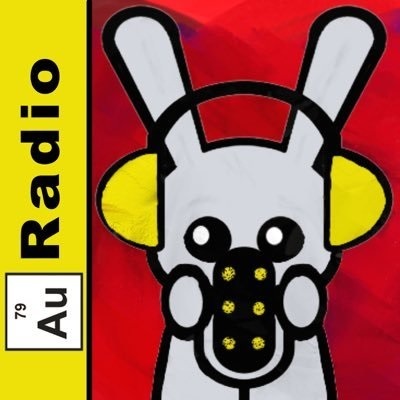 February 2021
Hello listeners! We have exciting news!
Our new equipment is set up and we are preparing to start recording in February! We will be introducing some new shows to the lineup!
As of right now with Covid restrictions we aren't going to be able to bring back our normal content- our studio is too small to have 4-6 people recording together. But we think you are going to enjoy the smaller new shows! Your regular AU Radio and Underground Files will come back as soon as we can figure out how to safely record.
We have paused Patreon for February since the new content will only JUST be coming out.
Keep an ear out for our introduction soon! We're excited to be back!
2020 Strikes Again!
Patrons! Friends! Loyal Listeners! I have bittersweet news to bring today.
Our sound guy, friend, co-conspirator, and editor Sam is moving on to new projects. We are so excited for him and wish him the best of luck, but his new schedule means he isn't available to work with us.
What does this mean for AU Radio? It means that we need to train someone else on the ins and outs of recording/editing/and posting our content. This is a goal we can easily accomplish- but it does take time.
We discussed doing one more month of hiatus and then realized that the Holiday season is fast approaching and AU Radio always takes a Thanksgiving-to-New Years break. So we felt it would be unfair of us to come back for a month and then disappear back into THE VOID.
So we all decided the best course of action would be to submit to the chaos that is 2020 and extend our Hiatus until January.
This does not, however, mean you are rid of us! We will continue posting on our Facebook page, as well as our Patreon page, about our progress and plans for the future. George and Travis have schemes to bring you Comics Corner on Facebook Live once a week! We are going to be revamping the studio, so come January we can all record in one location again (Covid willing)!
The Underground Files will continue recording until after Halloween! The cast has a lot of fun spooky topics lined up and wanted to at least get through October! So be sure to tune in for your bi-weekly dose of doctor-recommended weirdness!
We are going to keep our Patreon on Hiatus until January, and we understand if some of you want to cancel your pledges. It is an unfortunate situation. We are sad about the Hiatus, but all of us are so excited about the future of AU Radio and hope that the new season is better than ever!
Thank you for sticking with us, thank you for laughing with us, thank you for everything!
We look forward to seeing you all in January! If you have any questions/concerns/ or just wanna chat- Drop us a line on Facebook or send us a Patreon message!
-AU Radio
Au Radio Podcast:
Au Radio: The Gold Standard of Comics, SciFi, Horror & Pop Culture Podcast is our weekly broadcast, featuring engaging conversations about all things pop culture. We're just a bunch of nerds getting together to talk about books, comics, games, music and everything in between. Listen here.
The Underground Files:
 The Underground Files is the newest podcast from Au Radio. Tune in as we analyze conspiracy theories, discuss bizarre news, expose lizard people, and talk about all things wacky, spooky, and just plain weird. Its first appearance was September 14th, 2018 and can be found here.
Au Radio Comics Corner:
Comics Corner branched off from the main Au Radio podcast. Join us each week as we discuss new releases, industry news, as well as everything else comic-related. Its first appearance was August 11th, 2018, and can be found here.
For news, current episodes, and information about our growing catalogue of podcasts, be sure to check us out on social media!

Our podcast host, Liberated Syndication LibSyn: http://auradio.libsyn.com/
Check out our Link Tree: https://linktr.ee/AURadio
Email: podcast@advunderground.com
Love what you hear and want to help support future content and new podcasts? Become a patron on Patreon, or donate to our shows via Paypal!