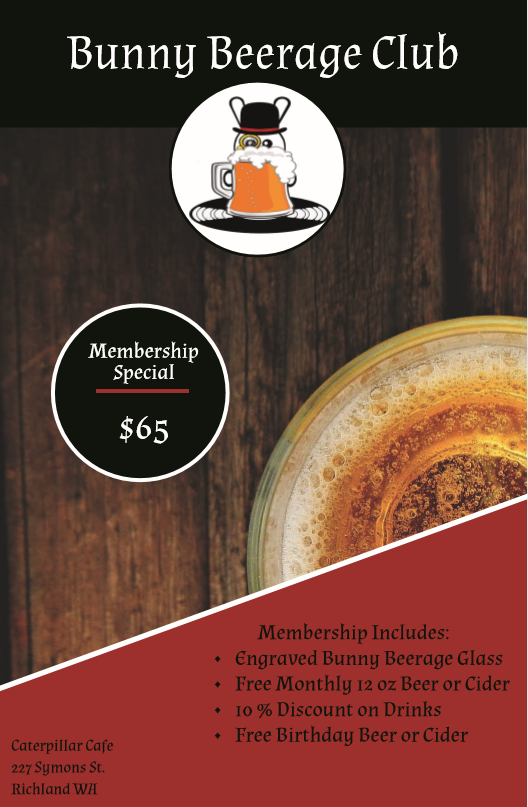 Caterpillar Cafe
Inside Adventures Underground
The return of curbside to go! Click Here to Order!   
We are thrilled to be opening back up to serve you! Now offering walk up orders to go and our Curbside to go ordering through the link above!
Later September 2020
We're excited to let you know that we now have an approved outdoor seating area open! Come by, pick out a drink of your choice, including our locally sourced beer, and have a seat to enjoy a fall day!
            We're working to expand our menu and waiting on a few things for the indoor seating to re-open but we are heading in that direction! You may notice some new equipment and general chaos being worked into the upcoming newly rearranged cafe! We will be offering more options in almost every category!
            A quick note about the board games and gaming in the cafe in general. We cannot host any kind of gaming, even if you brought your own deck of cards, until phase 4 per current regulations. We look forward to those days again!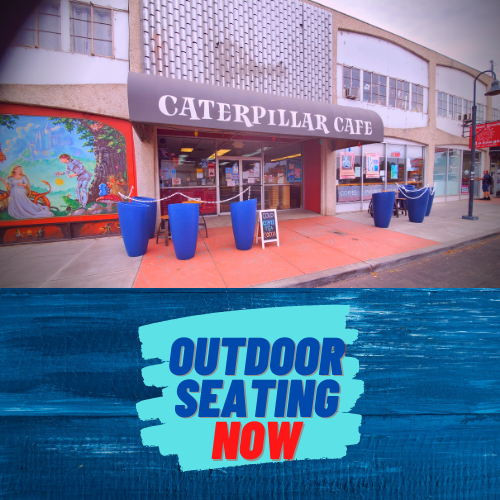 Late September 2020
        It is beyond thrilling to announce that we are just a few days away from opening up patio seating! We have been working hard during the service limitations to set up a bunch of new offerings. We are bringing in more seating. Along with a brand new menu of snacks and sandwiches! We have a few more surprises coming that we are finishing the logistics on and will hopefully announce soon!
         With the change in the layout of the cafe and the moving of the records department, we have received a lot of questions. We want to let you all know that until our county reaches phase 4 there will be no gaming available in the cafe or out on the patio. We look forward to those days, however we are also committed to your safety and the safety of our staff. Thank you for being the awesome customers and family as always.
Early September 2020
Well we have made it to September! That is pretty miraculous for a little cafe like us! We are working to re-open our in store service and hope to have some big announcements later this week. It is actually exciting to know that we have good news and new things coming to the cafe in the very near future! 
We have been working on a ton of projects over the last few months, of to go service, and cannot wait till it is safe for us to have regular visitors to hang out in the cafe again!
Don't forget our Bunny Beerage Club! While we may not be able to serve you a beer currently it is an amazing deal! We will offer post Quarantine specials for our club members! This is a limited time pricing and a wonderful way to help support us! We serve craft beers and ciders focusing on local and regional brews. There is nothing like taking a little time to stop and have a drink while hanging out in the café.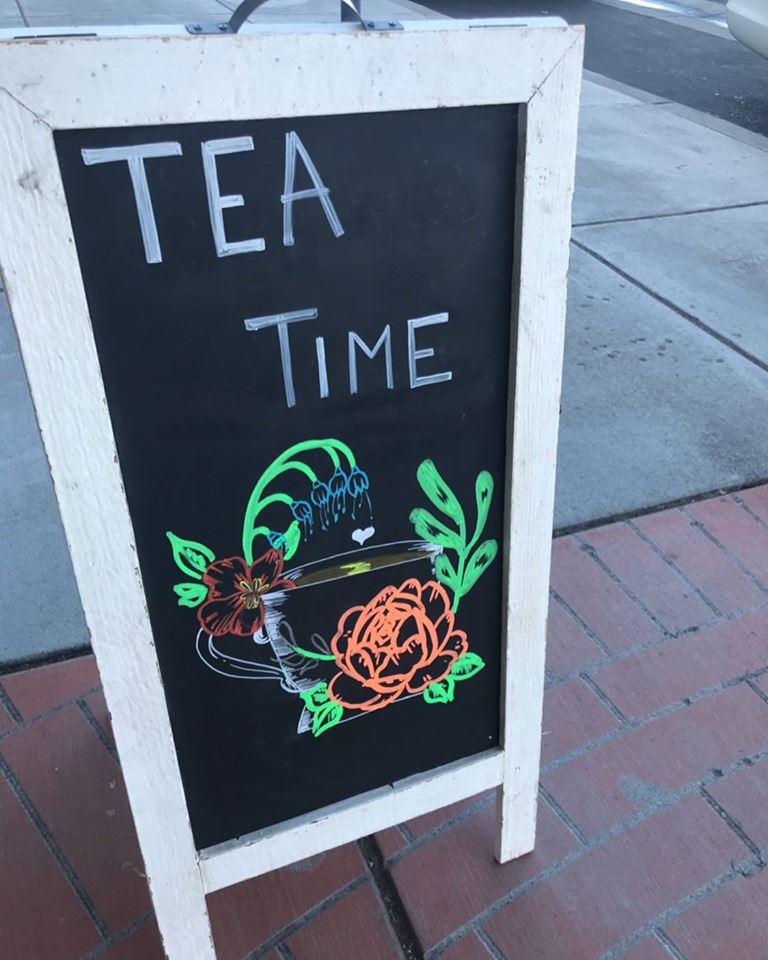 ---
-About Us-
We are a locally owned and operated cafe serving both coffee and tea crafted by the cup, as well as a rotating selection of fresh baked pastries, sandwiches, and the Pacific Northwest's finest beer and cider. 
We also offer fresh-roasted artisan coffee beans from several roasteries throughout Washington State for home brewing, along with cups, tea brewing supplies, and chocolate-covered espresso beans.
---
-Location-
We're located right around the corner from Adventures Underground on the North end of the Uptown Shopping Center, at:
Richland, Washington 99354

We also connect directly to Adventures Underground, sharing space with Au Records. Come down the rabbit hole in the comics section to visit us!
---
-Follow the White Rabbit-
Follow us on social media for information about new products and our upcoming events!
---
-Coffee-
Coffee (and tea) has a way of bringing people together. A shared cup opens the way for a shared dialogue. We serve some of the best coffee Washington State has to offer. From our house espresso blend, crafted by Caffé D'arte of Seattle, to our single origin French press and pour over options, every cup has a story to tell. 
-Community-
Think globally, act locally. It's not just a phrase to us; it's what drives us each and every day. We support the local arts and community through donations and events. We also are committed to doing our part to help our environment. We recycle our glass, plastic, paper, and spent coffee grounds and all of our to-go cups are made with recycled materials.
-Culture-
A little bit geeky, a little bit rock 'n roll. We're enthusiastic about the things we love, including coffee, tea, beer, music, our favorite books, movies, and superheroes. You'll see that love reflected in our decor and our menu is inspired by all those things.
We do what we do because of our passion for amazing things. Great food and beverages, great people and great adventures. Come join us and experience a little bit of love in every cup.